Before we start…
General Terminology
Systematics: Study and reconstruction of evolutionary relationships
Taxonomy: Theory and practice of describing, naming, and ordering (biological classification) groups of organisms termed taxa (singular taxon)
Phylogeny: Evolutionary tree that represents a hypothesis about patterns of taxa relationships
Linnean Hierarchy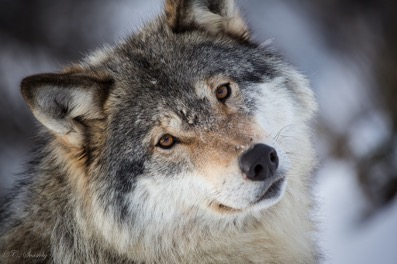 Kingdom: Animalia
Phylum: Chordata
Class: Mammalia
Order: Carnivora
Family: Canidae
Genus: Canis
Species: Canis lupus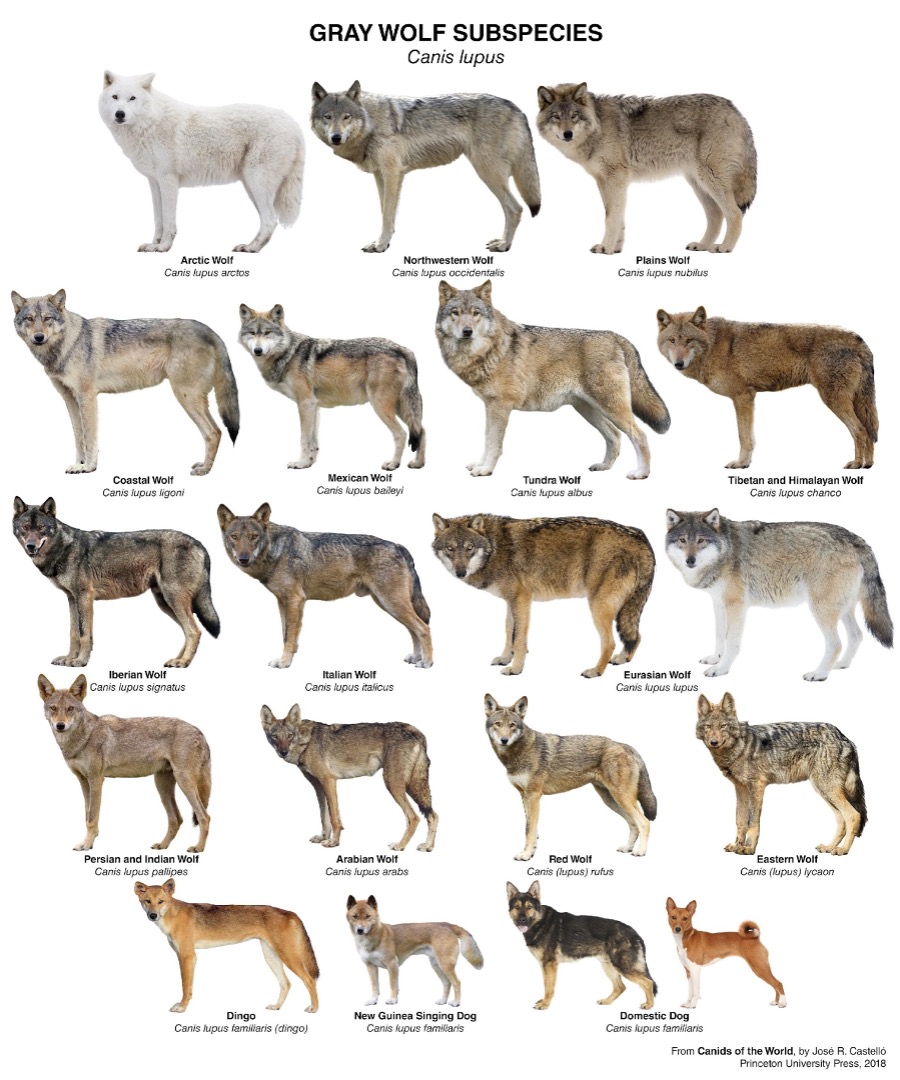 Cladistics
A method for determining phylogenetic trees – which reflect evolutionary history – based on their shared derived characters.
The relationships are represented graphically in a cladogram.
Cladistic terminology
Character
An observable feature or trait of an organism (e.g. number of toes on a hind limb, presence of a plantigrade foot, etc.)
An observed difference from which we infer an evolutionary event
Character state
Variation of the trait, feature, etc., e.g. five toes in humans, one in horses
There needs to be at least two of these states
Outgroup
A taxon that is "outside" or less related to the group of taxa that you are studying (i.e. the ingroup).
Outgroup characters are considered the most "primitive" character state to which ingroup characters are compared
Character Polarization
Derived & primitive state by outgroup comparison
Cladogram
A branching diagram that depicts a hypothesis of evolutionary relationships between groups of organisms (taxa) is called a Cladogram.
Systematics - The goal of systematics is to have classification reflect the evolutionary relationships of species. Cladistics classifies organisms according to the order in time that branches arise along a phylogenetic tree, without considering the degree of divergence (how much difference)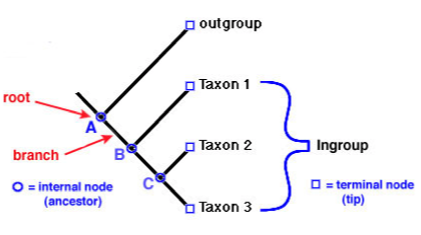 Maximum parsimony
Method for determining preferred phylogenetic tree
Principle that the simplest solution is the most likely
Most parsimonious phylogenetic tree is one that requires the least evolutionary change to explain some observed character state
In practice this means the tree with the fewest character changes is preferred
General Methodology
Make hypothesis of evolutionary relationship
Identify characters
Score characters
Identify ancestral & derived characters (based on character state of outgroup)
Produce cladogram
Also,
Examine character polarity
Compare with alternative hypotheses